Welcome to POWERtube TV's Sweepstakes Page: Win Exciting Prizes and Experience the Thrill!
POWERtube TV and its Show Partners are thrilled to bring you multiple Sweepstakes and Giveaways throughout the year. We believe in making entry free and easy, giving everyone a chance to win amazing prizes. But that's not all - we've added a special bonus for our loyal fans. Every purchase of merchandise and rentals comes with a points entry value, providing you with additional chances to win. For example, for every $1 spent, you'll receive 10 entries into the sweepstakes. Make sure to check the specific Channel/Page of each show for individual offerings and point values.
To enhance your sweepstakes experience, we've integrated a Prize Points system that attaches to the account you create at the top of the page. Once you set up your account, you'll be able to monitor your prize points and track your purchases. It's a convenient way to stay on top of your sweepstakes entries and ensure that you don't miss out on any exciting opportunities.
To stay in the loop and be the first to know about upcoming show releases, news, and new prize offerings, click the "Join The Community" button located on our website. By doing so, you'll receive timely notifications that will keep you informed and give you the inside scoop on the latest happenings at POWERtube TV.
At POWERtube TV, we are dedicated to creating an immersive and rewarding experience for our valued fans. Through our Sweepstakes and Giveaways, we aim to show our appreciation and give back to the passionate community that supports us. It's our way of saying thank you and sharing the excitement of the motorsports world with you.
So, don't miss out on your chance to win exciting prizes and be part of the action. Enter our sweepstakes, make purchases to earn bonus entries, and keep an eye on your prize points. Join us at POWERtube TV as we continue to deliver thrilling content, engage with our community, and offer unforgettable opportunities to win incredible prizes.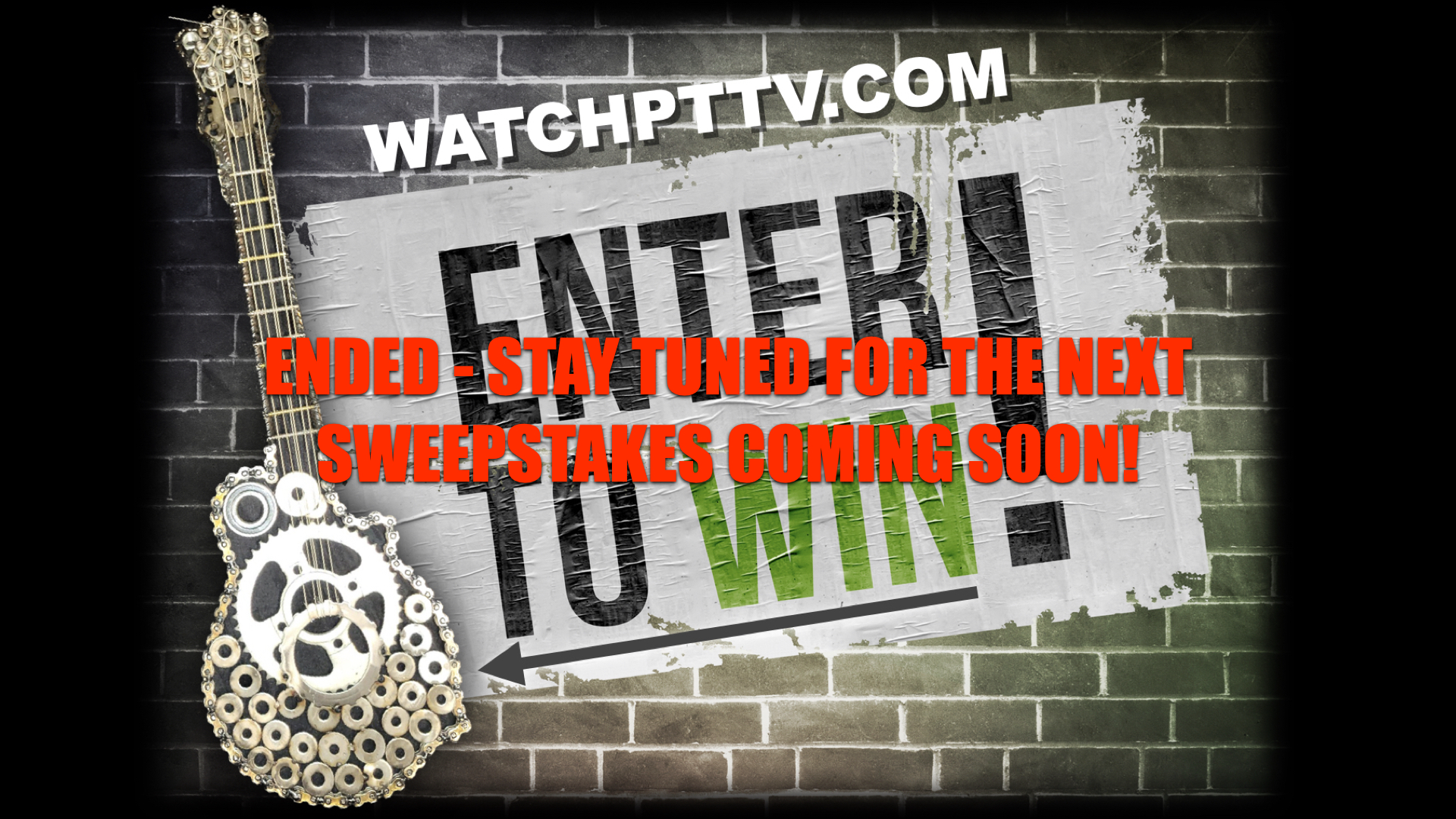 The Winner of the Network Launch Giveaway is: Rick Kaknes. Stay tuned for more sweepstakes and giveaways coming soon. 
Join our Community and Be Part of the Excitement: Test, Give Feedback, and Win Amazing Prizes!
At POWERtube TV, we value our community's feedback and support as we embark on our soft launch. We invite you to be part of this exciting journey and help us shape the future of our streaming network. As we roll out new options and features every week, we want to hear from you. Your valuable feedback will guide us in delivering the best possible viewing experience for our fans.
To stay connected and ensure that you never miss any new show releases, specials, and news, click the "Join The Community" button located on our website. By joining our community, you'll receive regular updates, exclusive content, and insider information. But that's not all - as a special thank you for joining, we'll enter you into our first giveaway!
Our first giveaway is something truly unique and extraordinary. We're offering you a chance to win a Custom Guitar built out of Car and Motorcycle parts, designed by the talented welding artist Latt Rollison. This one-of-a-kind prize is worth over $700, and to make it even better, we'll throw in some new POWERtube TV Swag as well. It's an exclusive opportunity to own a piece of automotive and musical artistry that will surely make you stand out.
By joining our community, not only do you get a chance to win this incredible prize, but you also become an integral part of our journey. Your feedback and insights will help shape the direction of POWERtube TV as we continue to grow and expand. We value your opinion, and we believe that together, we can create an unmatched streaming experience for motorsports enthusiasts worldwide.
So, don't miss out on this exciting opportunity. Join our community today, and be part of the excitement as we test new features, gather feedback, and roll out the best content for our fans. Together, let's celebrate the world of motorsports, enjoy incredible shows, and have a chance to win amazing prizes.
Exciting Announcement: Top Fuel Ride Along Sweepstakes Winner Revealed!
We are thrilled to announce that the highly anticipated Top Fuel Ride Along Sweepstakes has come to an end, and we have a winner! Congratulations to Dean Brotzman for winning this incredible opportunity to experience the adrenaline-pumping thrill of a Top Fuel Ride-Along. Dean, get ready for an unforgettable ride that will leave you breathless!
The Top Fuel Ride Along Sweepstakes was a tremendous success, and we want to extend our heartfelt gratitude to everyone who participated. Your enthusiasm and support made this sweepstakes truly special. While there can only be one winner, we want to assure you that more exciting sweepstakes and giveaways are on the horizon.
If you don't want to miss out on future killer sweepstakes and giveaways, make sure to explore the Sweepstakes dropdown link located above. By clicking on this link, you'll gain access to all the information you need to stay updated on upcoming opportunities to win fantastic prizes. From thrilling experiences to exclusive merchandise, our sweepstakes offer something for every motorsports enthusiast.
At POWERtube TV, we are committed to delivering engaging content, unforgettable experiences, and exciting chances to win. We want to thank our incredible community for your continued support and enthusiasm. Without you, none of this would be possible.
So, keep an eye on our website, social media channels, and newsletter for the latest updates on upcoming sweepstakes and giveaways. We can't wait to bring you more opportunities to win and share in the excitement of the motorsports world.
Once again, congratulations to Dean Brotzman on winning the Top Fuel Ride Along Sweepstakes. Get ready for an adrenaline-fueled adventure that will leave you with memories to last a lifetime. To everyone else, stay tuned for more incredible opportunities, and get ready to unleash the thrill!
Enter to Win the Ultimate Thrill: Ride in a 10,000 HP "Top Fuel Dragster"
There's something indescribable about the sheer power and adrenaline rush of a Top Fuel Dragster. It's an experience that only a select few will ever have the privilege of encountering. But guess what? You have a chance to be one of them!
Introducing the "All Out Top Fuel Dragster Ride Along Sweepstakes," where you can win the ride of a lifetime in a 10,000 horsepower nitro-burning Top Fuel Dragster. Just imagine the intoxicating scent of burning nitro as the thunderous roar of the engine reverberates through your entire being. Get ready to feel the rush like never before!
Picture yourself strapped into the cockpit, feeling the intense 5 G's of force pushing against your body. In a blink of an eye, you'll hit 100 mph in just one second. Two seconds later, you'll already be soaring at 200 mph. And before you know it, in just over three seconds, you'll be crossing the finish line of the 1/8th mile at a staggering speed of over 250 miles per hour!
But enough imagining—it's time to make it a reality. Enter for a chance to win this once-in-a-lifetime experience: a ride-along in a real two-seater, 10,000 horsepower nitro-burning Top Fuel Dragster with none other than NHRA Hall of Fame driver Larry Dixon!
Here's the best part: every purchase you make from our online store, whether it's a racer entry, spectator ticket, or anything else, gets you double the entries. That's right—for every $1 spent, you'll receive a whopping 2 entries into the sweepstakes. It's our way of giving you even more chances to secure this unforgettable opportunity.
Don't let this incredible opportunity pass you by. Take the leap and enter to win the ride of a lifetime. Strap in and experience the mind-bending power of a 10,000-horsepower Top Fuel Dragster firsthand. This is your chance to create memories that will last a lifetime and share in the legacy of speed and adrenaline.
NO PURCHASE IS NECESSARY TO ENTER OR WIN. Purchasing a product, ticket or race entry does not improve your chances of winning the sweepstakes prize. Everyone has an equal chance to win without any purchases. Open only to residents of the U.S. and Canada (excluding Quebec), who has reached the age of majority in their state/province of permanent residence at the time of entry, and have a valid state-issued ID to prove age. Void outside the U.S. and wherever prohibited by law. For Official Rules, details on how to enter without making a purchase, please click here.