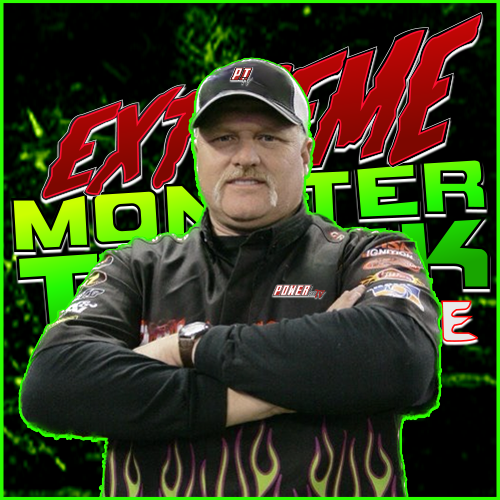 Dennis Anderson, the driving force behind the legendary Grave Digger Monster Truck, is a true pioneer in the world of monster trucks. With a career spanning several decades, he has earned a reputation as a daredevil and a showman, consistently pushing the limits of what these colossal machines can do.
Among his recent innovations, "King Sling" stands out as a testament to Dennis's unwavering commitment to thrill-seeking fans. King Sling is not just a monster truck; it's an exhilarating two-seater ride-along experience that brings spectators right into the heart of the action. With its immense power and breathtaking maneuvers, King Sling takes passengers along for an unforgettable once-in-a-lifetime experience.
Dennis's commitment to providing unique and unforgettable experiences continues at his "Muddy Motorsports Park" in North Carolina. Hosting thrilling events, including the famous Spring Sling, the park offers fans an up-close encounter with monster trucks. It's here that visitors can witness the sheer power of these machines and even take the whole family on a monster truck ride along around the park.
The "Digger's Dungeon Museum" is a must-visit destination for those wanting to explore the rich history of Grave Digger. Here, a remarkable collection of Grave Digger memorabilia chronicles the evolution of this iconic truck and Dennis's journey as a driver.
Beyond the attractions and experiences, Dennis extends his hospitality to fans through "Digger's Dinner." This unique dining experience allows enthusiasts to share an awesome meal and take a break from all the exciting park experiences.
Dennis Anderson's legacy in the world of monster trucks is marked by innovation, heart-pounding performances, and a genuine connection with fans. With "King Sling," "Digger's Dinner," the "Digger's Dungeon Museum," and "Muddy Motorsports Park," he has created a world where fans can not only witness the spectacle but also become a part of his Monster Truck adventure. Dennis's passion and dedication have left an indelible mark on the sport, making him an enduring icon in the world of monster trucks.
Buy Merchandise or Rent a Video and Get Bonus Entries!
NO PURCHASE IS NECESSARY TO ENTER OR WIN. Purchasing a product, ticket or race entry does not improve your chances of winning the sweepstakes prize. Everyone has an equal chance to win without any purchases. Open only to residents of the U.S. and Canada (excluding Quebec), who has reached the age of majority in their state/province of permanent residence at the time of entry, and have a valid state-issued ID to prove age. Void outside the U.S. and wherever prohibited by law. For Official Rules, details on how to enter without making a purchase, please click here.